 Get to Know Our Organization and People
RSVP is a senior volunteer recruitment, training, and placement agency in Paducah and McCracken County Kentucky. We connect older adults with volunteer opportunities in a way  that benefits volunteers, community organizations, and those in need.
"The smallest act of kindness is worth more than the grandest intention."
~Oscar Wilde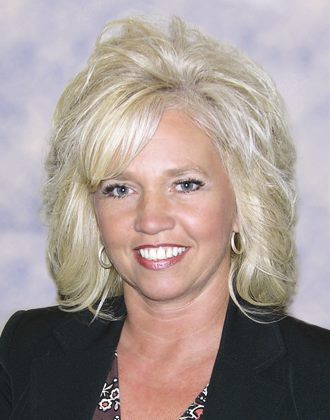 Rhoni Lowery
Hello everyone, My name is Rhoni Lowery and the director of RSVP Project for Paducah-McCracken and Hickman Co. Senior Center. I've been helping all our stations with placing volunteers in positions that are fun, interesting and rewarding. Call me or email me if you want to volunteer.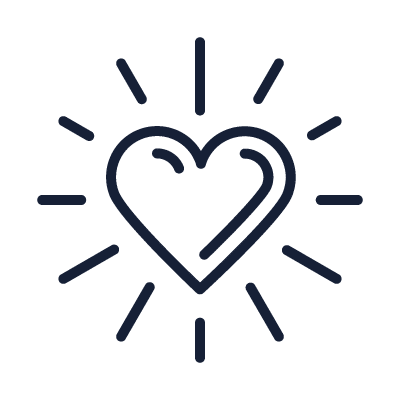 RSVP enriches the lives of seniors by helping them become active volunteers in the community.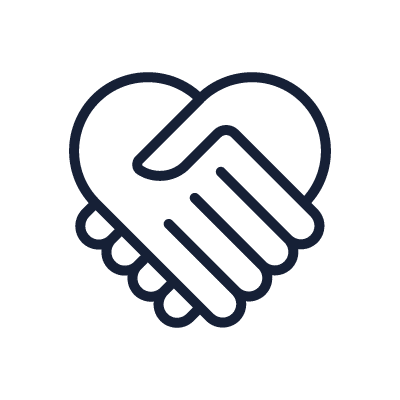 Our vision is to be recognized by the Paducah and McCracken County community as a reliable and dynamic source of rewarding volunteer opportunities for seniors and as a primary supplier of senior volunteers to serve the community's critical human needs.
The Retired & Senior Volunteer Program was founded by Ethel Percy Andrus (1884 – 1967) who is also the founder of AARP
RSVP is a national network of more than 450,000 Americans who are age 55 and over and provides volunteer service to their communities through local organizations. RSVP involves adults in community services that match their personal interests and makes use of skills and life experiences to address priority needs in over 1,500 counties across the Nation.
The Retired & Senior Volunteer Program of Paducah-McCracken County is one of over 750 projects located in all 50 states, the District of Columbia, Puerto Rico and the Virgin Islands. RSVP funding is provided by the Corporation for National and Community Service, the State of Kentucky, local townships and businesses.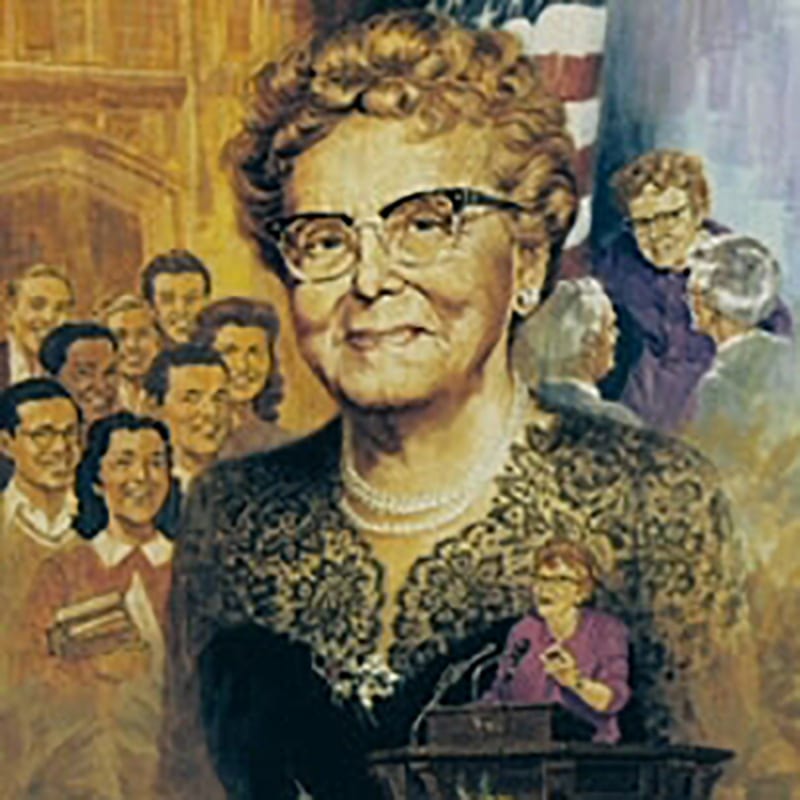 The Impact of RSVP on Seniors in Our Community
Senior Corps programs benefit the community, the organization, and the volunteer in the following ways:
Meaningful Community Involvement
When you join RSVP, you are giving your time, talent, wisdom, and experience to your community and neighbors in a lasting and meaningful way. You're not just helping out to help out. There is a  real connection between you, the work, and the people you are helping.
Personal Growth and Wellness
When you serve others, you can add years to your life – literally! Numerous research has shown that active seniors live longer and healthier lives. They build powerful relationships as they go, which can bring a sense of fulfillment and meaning in life.
Connection with Other Seniors
RSVP gives you the opportunity to connect with seniors in your community, your country, and around the world. You are part of a national movement to transform lives everywhere you go. Thousands of seniors have joined RSVP. You feel a sense of belonging with others who have the same interests as you.
Direct Funding in Areas Where It is Needed Most
Many organizations have to spend half of what they bring in on salaries and facilities and operational costs. When you volunteer, you free up donations and funding to go where it is needed the most – to those that need it. You help RSVP save millions of dollars in operational costs.
RSVPs community of seniors have:
Contributed over 74,000 hours of service to Paducah area schools and non-profit organizations.
Collected and distributed food to local food pantries to help feed the needy.
Joined in our recycling efforts by collecting ink cartridges from area businesses.
Contributed books to the Paducah Day Nursery along with joining our "Reading to Children" program. Volunteers spend 30 minutes to an hour each week visiting the Day Nursery and reading to the children.
Partnered with 4-H to help with the "Backpack Program"; providing single-serving food items to area elementary school children who are in need.
Worked with various special events, i.e. Zack's Hope and Muscular Dystrophy.
Provided efforts to help over 40 RSVP volunteer stations.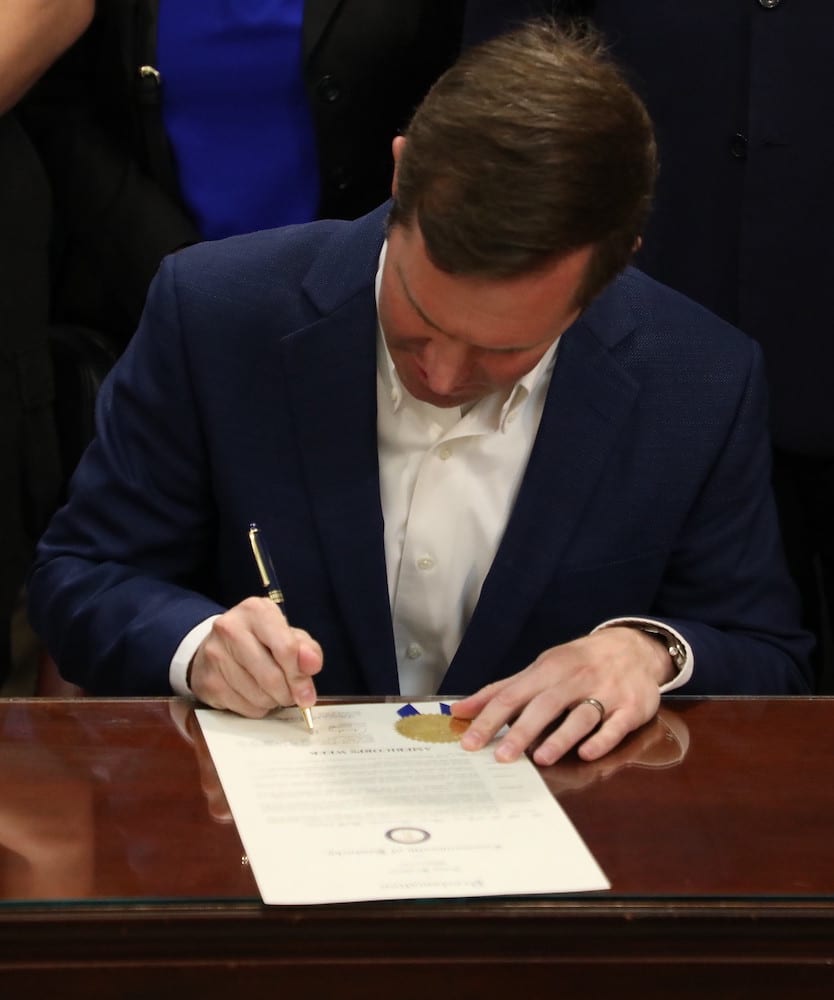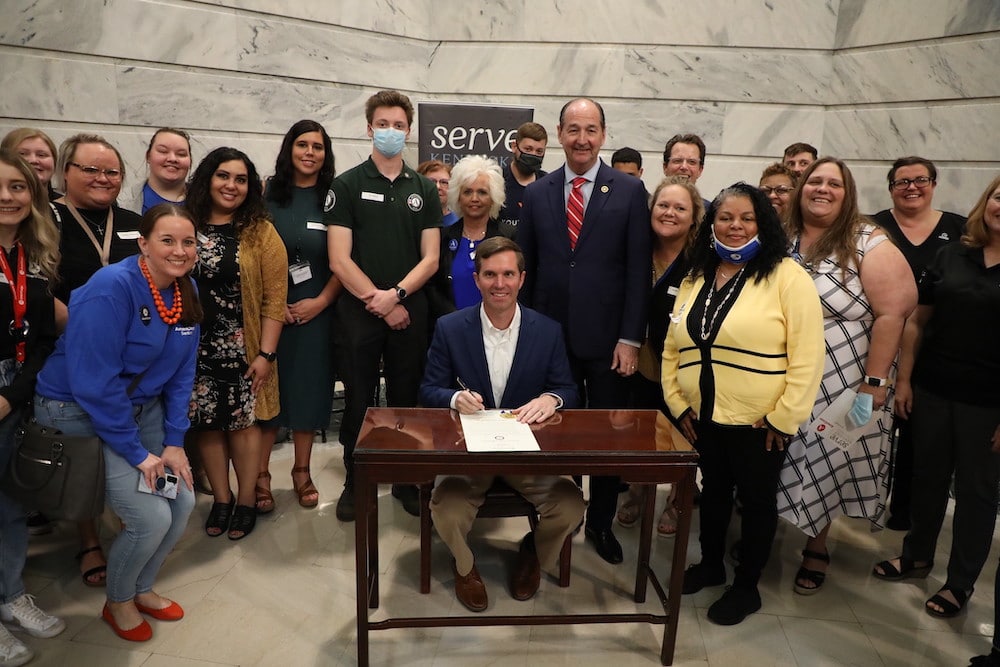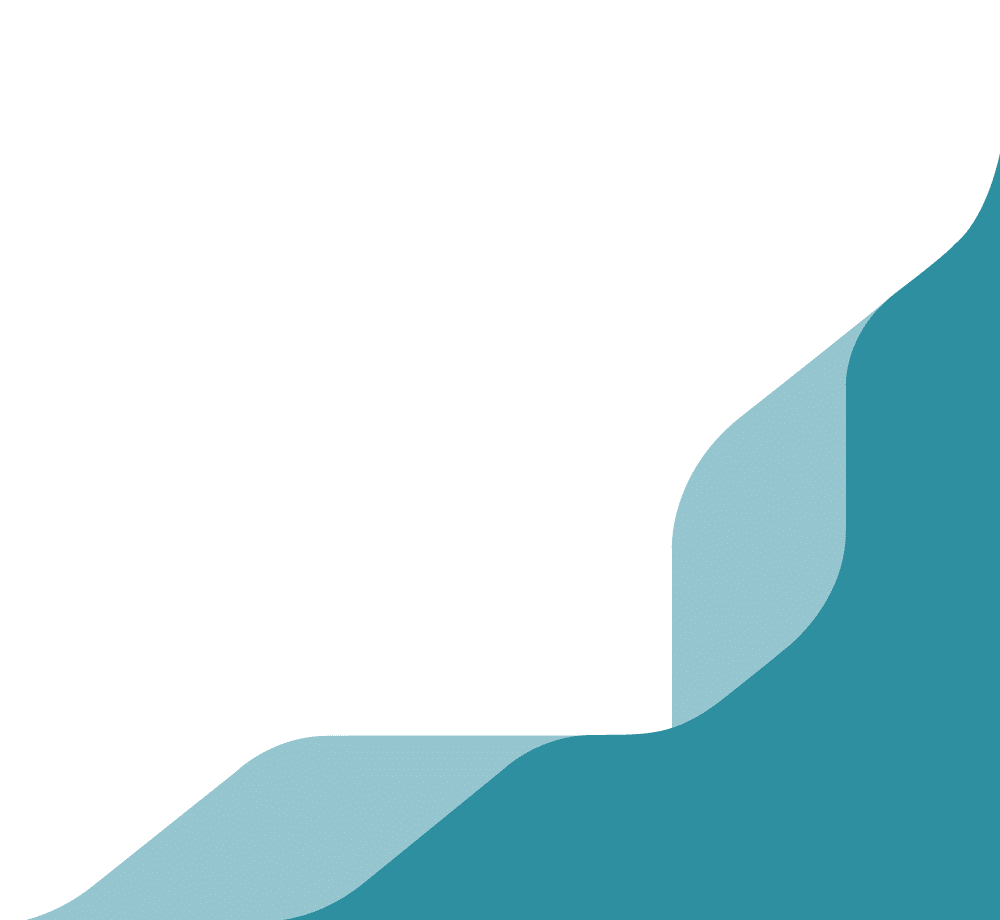 Frequently Asked Questions
What is RSVP?
The Retired and Senior Volunteer Program (RSVP) is federally funded by the Corporation for National and Community Service and locally sponsored by the Paducah, McCracken County Senior Citizens, Inc, along with the United Way of McCracken County. This program links adults age 55 and over to meaningful volunteer opportunities in the community for non-for-profit agencies.
Who can be an RSVP volunteer?
Any person age 55 years or older, who wants to share the benefits of a lifetime of living is eligible. There are no restrictions based upon formal education, income, or experience. Anyone who wants to feel useful, needed, and appreciated will profit from becoming a part of the RSVP network.
Who do volunteers serve?
The "Retired and Senior Volunteer Program" is a nonprofit organization whose mission is to serve its volunteers, county, and community. As such, we offer our services exclusively to nonprofit organizations to fulfill our mission and our funding requirements.
What Is a volunteer station?
A volunteer station is a site you will be volunteering at. Each site is a non-profit organization that has signed a working agreement with the RSVP.
Why choose RSVP instead of working directly with the community?
By volunteering through RSVP you not only contribute directly to your organization but also contribute to making your entire community a better place to live. By volunteering through RSVP you become part of the Senior Corps, one of three programs directed by the Commission and National and Community Service, a larger community of volunteers that has responded to the national mandate of volunteerism. 
We support special volunteer programs and provide listings of various job opportunities in the community. You will also help in promoting the largest and oldest volunteer organization in America. We contact the organization(s) of your choosing, and we help you find a placement where you will have the ability to put your knowledge, skills, and abilities to use for the community. 
We also provide supplemental insurance at no cost to you, while you are in transit or at your volunteer site. You will also receive newsletters from the Paducah/McCracken County RSVP office filled with volunteer news, spotlights on local agencies needing your service, along with updates on your fellow volunteers.
Additionally, we plan social events such as the annual Volunteer recognition dinner, volunteer enrichment breakfast, and invitations to other social events such as the annual Legends fundraiser for the RSVP. By reporting your hours to RSVP you support our mission of promoting volunteerism throughout the local community, the county and the state. You can find pictures of these events online in our photo album.
Why is it important to report my hours?
We use your hours to report to federal, state and local governments and for grants and other funding sources.
By tracking the volunteer hours completed by RSVP volunteers, we know where the community needs are through your logged time. These hours are then calculated to the dollar equivalent, showing the community impact in dollar amounts.
Please also note that your logged volunteer hours are documentation that you are eligible for the free supplemental accidental insurance and must be provided in the event of an accident in transit, or while at the volunteer site.
Will I be required to drive at night?
Most of our volunteer opportunities are during regular 9-5 weekdays. We try to match you with special training and special event times according to your needs.
Can my friends volunteer with me?
We welcome all word-of-mouth referrals! Just have them call our office (270-442-8993) and we will set up a time to meet with them to discuss their interests and match their skills with a need in the community.
What else does RSVP offer me?
Some of the volunteer opportunities become social events. Our volunteers participate in ballroom dancing, Boot scooters, and a crotchet circle. You can also request to be placed with a friend. 
Also, we have a volunteer appreciation event once a year where all volunteers will come together and will are recognized for their invaluable service to the community. Please inform us if you wish to request no recognition.
Can I work around my schedule to volunteer?
We have various volunteer opportunities to choose from, depending on your needs. You decide how often and how long you volunteer, whether it is an hour a month up to sixty hours per week.
What can I do if I don't like my volunteer placement?
Just call our office and let us know. We will work with you to either fix the problem or change your volunteer station to the one you like better. Volunteering is an excellent way to try new experiences, so don't ever hesitate to let us know when a change is needed.
Can I volunteer in more than one place?
ABSOLUTELY! We have many volunteers who volunteer multiple hours to multiple volunteer sites
Will I be getting calls to do things all the time?
You tell us how often you wish to volunteer, how many hours you want to devote to volunteering and the type of volunteer job(s) that interest you. We have matched RSVP members with volunteer opportunities that are a one-time commitment all the way up to volunteer jobs with set hours.